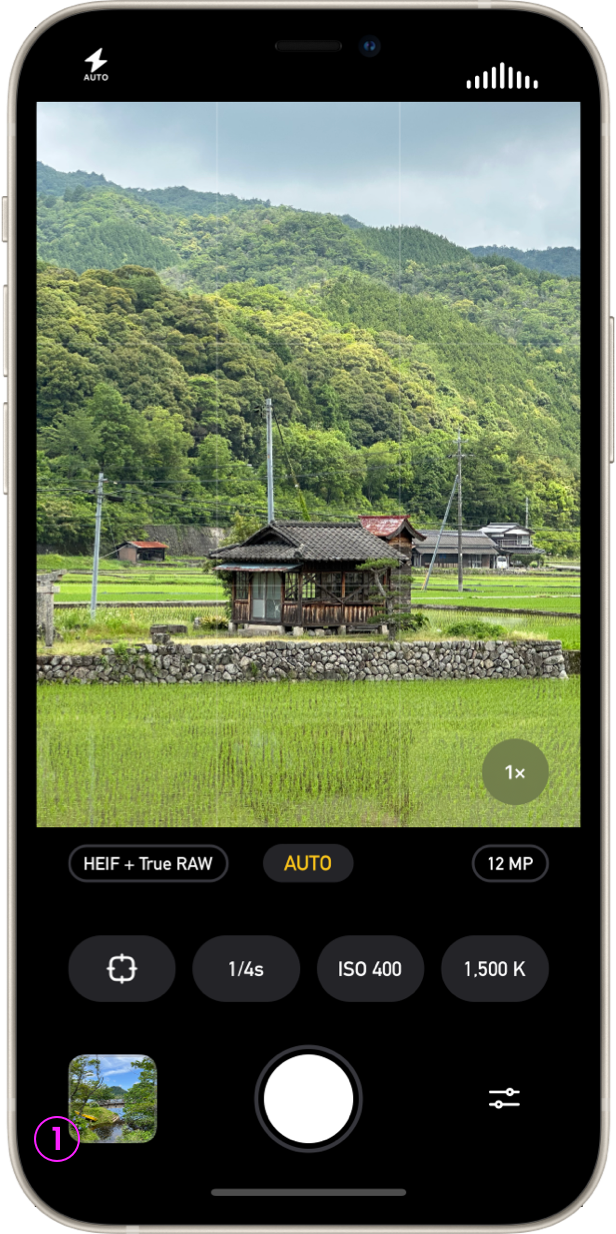 When you take a picture with Photon it's automatically directly saved to your Photo Library. However you may notice a thumbnail shows up in the bottom left corner (1). This allows you to preview and manage the photos that you have taken during a single session of using the app.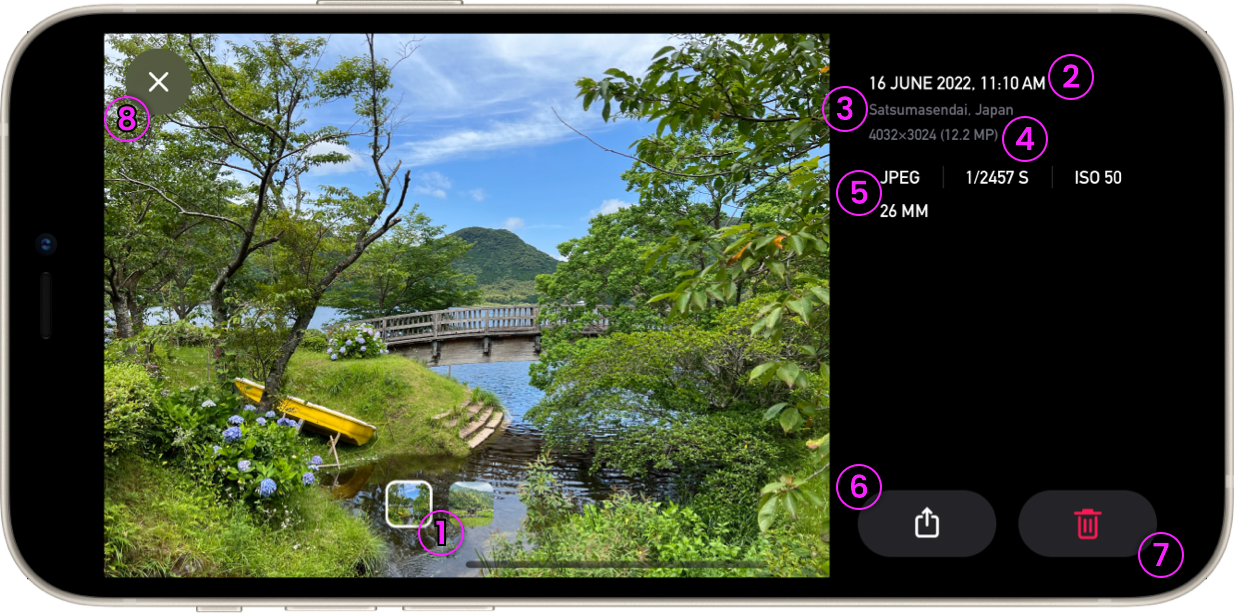 Tapping on the thumbnail brings up a preview of your most recently shot photo, and thumbnail previews of the other photos you've shot in this session can be seen in a line at the bottom of the preview area (1). You can navigate between photos by swiping left and right on the preview, and your position will be shown highlighted in the bar of thumbnails with a white border.
This screen contains a ton of information about each photo including the date and time it was taken (2), the location (3) – if geotagging is enabled, the dimensions, resolution, and size (4), as well as what settings were used (5).
At the bottom, you can quickly share (6) or delete (7) the photo you're previewing. And you can return to the camera screen by tapping the close button (8).