LateNiteSoft's Photon Camera
Introduction
The past few years have been nothing short of extraordinary in the world of mobile photography. Devices that were once only a conduit for calls and texts have transformed into powerful imaging tools. We, at LateNiteSoft, have been privileged to ride this wave with our widely celebrated Camera+ app, trusted by millions globally. Now, we're thrilled to introduce our latest creation, built on that rich legacy and designed with cutting-edge technology – Photon Camera. It's a photography app that beautifully marries form and function, empowering both novices and pros to truly express their visual creativity.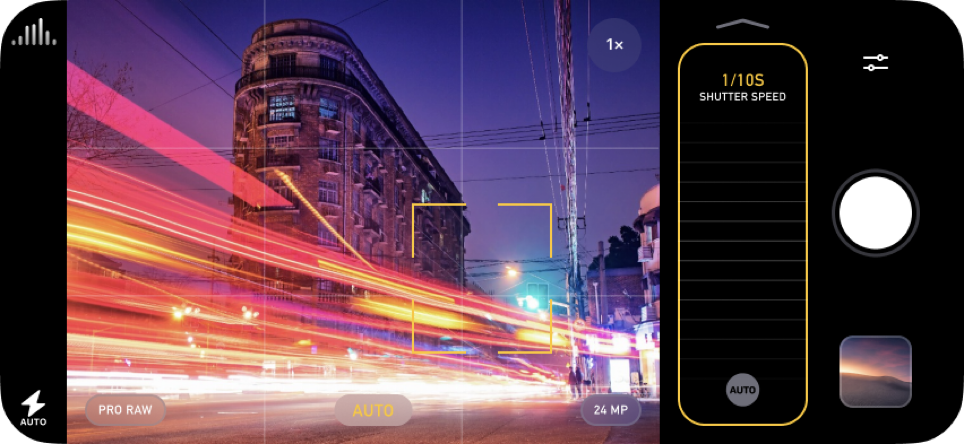 Creativity Unleashed
We've designed Photon Camera to be more than just a point-and-shoot interface. It's a creative platform that provides a deep, yet approachable suite of controls. The intuitive user interface allows you to focus on the essence of photography – capturing unique, compelling images that weave your personal narrative.
In Pursuit of Simplicity
We've long acquired a commitment to delivering powerful features with an elegant, streamlined interface. Inspired by this philosophy, Photon Camera embraces a minimalist design, eliminating distractions and enabling you to focus on crafting your perfect shot. We've eschewed cluttered interfaces and overwhelming options, leaving you a clean workspace where your imagination can flourish.
The Artisan's Toolset
Photon Camera puts you in the artist's seat. We provide manual controls for focus, exposure, and white balance, allowing you the freedom to fine-tune your images to your heart's content. We also offer innovative tools such as live exposure for real-time adjustments, a histogram for accurate exposure evaluation, and focus peaking for incredibly sharp images – giving you an even greater degree of control and artistic liberty.
Showcasing Your Craft
We believe that the photos you capture are precious and should be easily shared, so we've designed an intuitive image browser for Photon Camera. You can swiftly review your recent captures and effortlessly share your masterpieces with friends, family, or the wider world.
Unwavering Performance
We've channeled the knowledge gained from developing Camera+ and married it with the newest technologies to ensure that Photon Camera provides exceptional performance and stability on the latest iOS devices. With these technicalities taken care of, you can concentrate on what matters – capturing the perfect shot.
Availability
Photon Camera is now available on the App Store. Go check it out!
Conclusion
Photon Camera brings the world to your lens, transforming your everyday environment into a canvas for your creativity. Unleash your artistic potential, capture extraordinary moments, and redefine what your iPhone camera can do. Embark on a transformative photographic journey, forever changing the way you perceive and capture the world around you. Photon Camera, an heir to the successful lineage of Camera+ and a testament to LateNiteSoft's commitment to extraordinary visual storytelling, is your new photography companion.